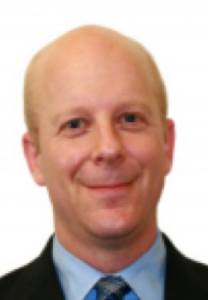 In June 2011, a little known US government official and former college professor was the center of controversy in the UK when the Times of London reported that his efforts were behind an invitation to an official of the Council on American Islamic Relations (CAIR), a part of the US Muslim Brotherhood, to meet young British Muslims in connection with a strategy to help them to reject terrorism. The newspaper reported that "British anti-extremism experts said they were shocked that the US Government was introducing teenagers to an organisation that promotes Islamic political activism." The Times identified Dr. Quintan Wiktorowicz, an academic formerly posted to the US embassy in London and later promoted to the US National Security Council, as the architect of the strategy behind the invitation to Basim Elkarra who once had an award to him rescinded by California Senator Barbara Boxer after she learned he was a CAIR official. Although the visit was canceled following the controversy, Mr. Elkarra was known to have previously made two official visits to the U.K to meet other Muslim youth and community groups as a guest of the embassy. Mr. Elkarra was cited has saying "Quintan brought together American and British Muslims to share civic engagement best practices. My visit is strictly about civic engagement, not counter-terrorism." The U.S. Embassy described Mr. Elkarra as "an experienced community activist who works in the US to uphold the values of tolerance, mutual respect and inter-religious dialogue."
A post from last week discussed the role of individuals tied to the US Muslim Brotherhood serving as Department of Homeland Security (DHS) advisers on US counter-extremism policy. Another earlier post revealed that DHS had relied upon Saudi-funded Georgetown University professor John Esposito for advice to law enforcement on counter-extremism. It appears that Dr. Wiktorowicz is the key White House official who helped the Obama administration fashion its new counter-extremism policies. So who exactly is Dr. Quintan Wiktorowicz and why would be involved in bringing the US Muslim Brotherhood to the UK? A look at Dr. Wiktorowicz's life and work provides useful insight into the Obama administration's views on countering extremism.
Several years after graduating from Cornell University, Dr. Wiktorowicz participated in a 1995 summer Islamic studies program in Cairo, Egypt under a USAID fellowship. It may have been during this time that according to an online bio, he studied Islam with an unidentified Sheikh from Al-Azhar, the main center of Islamic and Arabic learning in the world. In 1998, Dr. Wiktorowicz was awarded a PhD in Political Science from American University with a dissertation concerning Islamist networks in Jordan. Following the awarding of his PHD, Dr. Wiktorowicz held several academic positions where he continued his work on Islamist networks including Al-Muhajiroun, the UK based Islamist group in which the two individuals accused of the recent brutal attack on a British solider were members. As a result of the 911 attacks, Dr. Wiktorowicz emerged from academic obscurity and began to be cited by national media as well as testifying before a Senate hearing on international terrorism. He also began speaking at various terrorism conferences.
Dr. Wiktorowicz joined the government in 2005 and until 2009, served as senior analyst at the National Counterterrorism Center having been recruited by Juan Zarate, the Bush-era counterterrorism official. He also served as chair of the Interagency Intelligence Subcommittee on Radicalization and in May 2008 invited controversial U.S. Islamic cleric Yassir Qadi to a conference on U.S. Counter-Radicalization Strategy conference organized by the National Counterterrorism Center. From 2009-2011, Dr. Wiktorowicz was posted to the US London Embassy where he "piloted a field-based approach to partnering with Muslim communities at the grassroots level to counter violent extremism, a program that has since been expanded to multiple countries and regions." It was during this time that CAIR official Bassim Elkarra was invited to the UK to meet with young British Muslims. In January 2011, Dr Wiktorowicz was appointed Senior Director for Global Engagement at the National Security Council.
In August 2011, the White House revealed its strategy for countering radicalization titled "Empowering Local Partners To Prevent Violent Extremism In The United States" which the New York Times reported that Dr. Wiktorowicz helped devise. The Times cited him as saying that "the administration was aware of 'inaccurate training' on Islam for law enforcement officers that the Obama administration would compile 'gold standard' materials to be posted on the Web for officials to draw upon." The new US strategy appeared to be modeled somewhat upon the UK Prevent Program but unlike that effort, avoided the issue of non-violent extremism and underestimated the importance of Islamist ideology as a factor in fostering violent extremism. (Knowledgable sources in the UK tell us that Dr. Wiktorowicz's approach was based on an earlier version of the Prevent Program that was widely acknowledged to be a complete failure. Also see here and here.) Dr. Wiktorowicz's statements at the time suggest his strong support for including the US Muslim Brotherhood as part of the new strategy.
Best known for his unproven theory that increased religiosity actually deters terrorism and despite his critical role as the architect of US counterterrorism strategy, Dr. Wiktorowicz displays an astonishing lack of understanding of the nature of the Global Muslim Brotherhood as well as its relationship with Al Qaeda. For example:
In 2002 testimony to a US Senate subcommittee, Dr. Wiktorowicz appears to be praising Hamas and Hizballah" stating they "are fundamentally different from al-Qaeda. They are nationalist Islamic movements that operate hospitals and schools, oversee charities, and run in local elections. Al-Qaeda, on the other hand, is a transnational revolutionary movement." He added "The typical argument posits that charities can be used as recruitment vehicles, fund raising devices, and centers for violence since they are socially situated to tap into the grievances and discontent of the poor. In other words, providing charity allows radicals to turn the 'mobilization potential' of the disaffected, marginalized members of society (especially young men) into 'actual mobilization'. Certainly this is always a possibility, but it is unlikely…" This analysis ignores both the transnational nature of Hamas, essentially the Palestinian wing of the Global Muslim Brotherhood, as well as the role of Brotherhood/Hamas charity networks such as the Union of Good (UOG) in both financing and supporting terrorism. The role of Islamic charities in the financing of Al Qaeda has also been well documented since the time Dr. Wiktorowicz made these observations.
For his analysis of the "moderation" of the Jordanian Muslim Brotherhood, Dr. Wiktorowicz relied on the late 1980's as his point of reference, a unique time during which the Brotherhood briefly enjoyed good relations with the government. Since then, the Jordanian Brotherhood has grown increasingly strident beginning with calls for jihad during the second Gulf War and expressing sympathy to the family of Al Qaeda leader Abu Musab Al-Zarqawi after he was killed in Iraq. More recent examples include support for Sudanese President Omar al- Bashir, accused by the International Criminal Court of genocide in Sudan, calling on Palestinians to begin a "Third Intifada" and calling for more suicide attacks against Israel, and opposing

a U.N treaty on the rights of women.
In 2003, Dr. Wiktorowicz defined Al-Qaeda as a 'Salafi' movement waiting until 2006 to acknowledge the key historical role played by Muslim Brotherhood members and followers of Muslim Brotherhood ideologue Syed Qutb. Despite this acknowledgement, Dr. Wiktorowicz tried to justify his earlier omission by arguing that Qutb "held a number of Salafi precepts".
In his 2006 article, Dr. Wiktorowicz distinguishes between 'nonviolent' and 'jihadi' Salafis. As examples of Salafi scholars who do not belong to the jihadi group, he identifies prominent Saudi figures such as Safar Al-Hawali and Salman Al-Ouda who in fact are key links between the Muslim Brotherhood, Salafis and Al-Qaeda networks. Salman Al-Ouda is an associate of Global Muslim Brotherhood leader Yusuf Qaradawi, while Safar Al-Hawali has been head of the Global Anti-Aggression Campaign (GAAC), an international umbrella group bringing together Middle Eastern and Western Islamist scholars affiliated with both the Muslim Brotherhood as well as Salafi-Jihadi trends, including individuals designated as terrorists by the US.
The 2003 article is one of several that Wiktorowicz published through the Middle East Policy Council (MEPC), a US think tank whose chairman is Omar Kader. Kader was described by an online biography as a first-generation Palestinian-American who was associated with former President Jimmy Carter as an election monitor overseas and who has served as the Executive Director of two major Arab-American organizations. Mr. Kader is also known to have been a board member of the Center for the Study of Islam and Democracy, founded as a joint project by the US State Department, Dr. John Esposito, and the US Muslim Brotherhood.
In 2007, the MEPC accepted a $1 million donation from Prince Alwaleed bin Talal that was meant for "future council projects. Prince Alwaleed bin Talal is known to have supported various projects around the world that are part of the Global Muslim Brotherhood including establishing a scholarship fund at the Islamic Society of North America (ISNA).
The MEPC National Advisory Committee includes Dr. John Esposito. In 2005, Prince bin Talal discussed above, donated $20 million to the Center for Muslim Christian Understanding at Georgetown, headed by Dr. Esposito.
The MEPC Editorial Advisory Committee includes Graham Fuller, former Vice-chair of the National Intelligence Council at the CIA. Mr Fuller is also known to have been a member of the Advisory Board of the Conflicts Forum, headed by former MI6 agent Alastair Crooke who is a supporter of Hamas and Hezbollah.
Given the background of Dr. Wiktorowicz, it is most likely that bringing individuals into the DHS Advisory Committee who are tied to the US Muslim Brotherhood was a conscious decision on the part of the Obama administration as opposed to the Muslim Brotherhood "infiltration" hypothesis currently circulating in the blogosphere. After all, as part of such an infiltration plan, it would seem rather foolish to choose individuals who are so clearly identified with Islamist organizations. If the policy is to be criticized, it should be instead on the basis that past attempts to use the Muslim Brotherhood as a bulwark against Al Qaeda and related organizations have been miserable failures that eventually backfired on the US. As former Wall Street Journal writer Ian Johnson has
observed
:
if we look to history, we can see a familiar pattern: each time, US leaders have decided that the Brotherhood could be useful and tried to bend it to America's goals, and each time, maybe not surprisingly, the only party that clearly has benefited has been the Brotherhood.
For Part 1 of this story, go here.
For Part 2 of this story, go here.